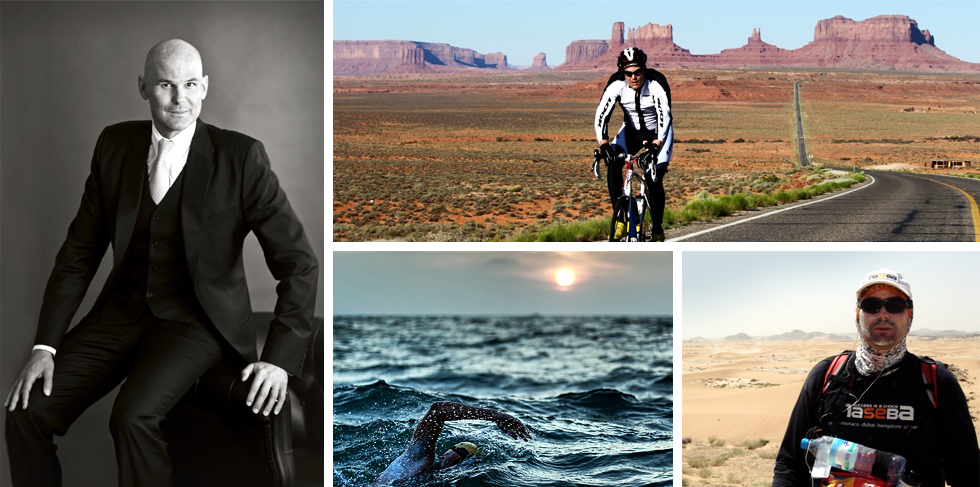 SCOTT RAGSDALE
CHAIRMAN
Scott Ragsdale is a business leader, deal maker, and endurance athlete. He is the Chairman of Naseba Group.
Over the past 25 years, Scott has served in senior management positions in eight different international cities: Tokyo, Sydney, Shanghai, Hong Kong, Monaco, Barcelona, London and Dubai.
He attended high school at The Bolles School and has a BA in Political Science from the University of California at Berkeley.
While at the University of California, Scott was elected President of the Berkeley College Republicans. During his Presidency the club grew to the second largest College Republican club in America.
Scott has 20 years of international management experience, has grown, managed and trained teams from more than 50 nationalities and he has been involved facilitating billions of dollars in business deals.
Over five years, he lived and worked in Japan and passed the highest level in Japanese-Language Proficiency exam (1 kyu).
At the end of 2002, he co-founded Naseba with 60,000 euro investment and in less than four years took the company public on the Euronext with a value of $48 million, making him the first American to found and publicly list a company in France. At the peak of the economic crisis, he bought back and delisted the company from the exchange.
Ragsdale likes painful endurance challenges.  He is a multiple Ironman finisher, has run more than 50 marathons, climbed several iconic mountains, swam the English Channel, completed Naseba7, seven Ironman triathlons in seven consecutive days across the seven Emirates of the UAE, also finished the Marathon des Sables – a seven day race across the Sahara desert in Morocco, considered to be the most difficult foot race in the world – these are just a few of the big challenges he has gone after and achieved.
On top of physical endurance challenges, Ragsdale also likes to do strict water fasts.  Since 2013, He has completed numerous 20+ day water fasts, including several 40 day and 40 night fasts; and for the past several years, he fasts 3-4 days a week.
In 2020, over the year (for his 49th year challenge), Scott fasted a total of 275 days which is 75% of the year, and included 3 x 40 day fasts.
Scott has lived outside of America since 1995, living for significant periods of time in ten countries. He has traveled to more than 120 countries including numerous travels to contentious hot spots such as Afghanistan, Iraq, Libya, Syria, and Yemen.  He speaks French and Japanese.
He currently lives with his family in France.
My search
The main purpose of this blog is to communicate with my employees, leaders at naseba, future employees, my clients, and future clients– at the same time helping me stay focused on my climb.
The photo gallery includes pictures of my different travels and adventures — this section will be updated with more pictures and videos as I travel.
I am posting the pictures of myself in exotic locations to show the readers, esp. the readers in America that the world is much different to what we see on CNN.
Pictures of my travels throughout the Middle East and Africa will hopefully inspire the reader to not let the misinformation in the media prevent you from experiencing the world.
We want the blog to become more interactive, however, we will not post comments which add no value to the discussion, even if the comment is very positive about the blog or me personally.
Please give your input or comment to the discussions, but ensure your comment adds something to the discussion.
Unlike other CEO blogs where the communications or marketing team writes the blog entries for the CEO, I write each entry myself. I travel often so sometimes there might be a few days between entries.
I write only when I have something to add to the discussion.
To keep the blog as focused as possible, I do not discuss or post blogs and pictures about my family.
Lastly, the main purpose of my blog is to manage myself.
If I am going to blog about staying positive – I must stay positive myself.
If I am going to blog about making life happen – I must make my life happen.
However, as loyal readers have noticed, I am also fighting against dishonesty, misinformation, mediocrity, and negativity, all which seem to be sweeping across the world like an uncontrollable virus.
I am searching for John Galt.
… but I have to make it happen.