A few weeks ago, we opened an office in Chicago which will serve two purposes for us – to source great business cases for our Naru Capital. investor meetings which we host in the Middle East, India, China and Singapore …
Thanks to http://www.mydubaimycity.com/  for this video, and their interest in my challenge.
…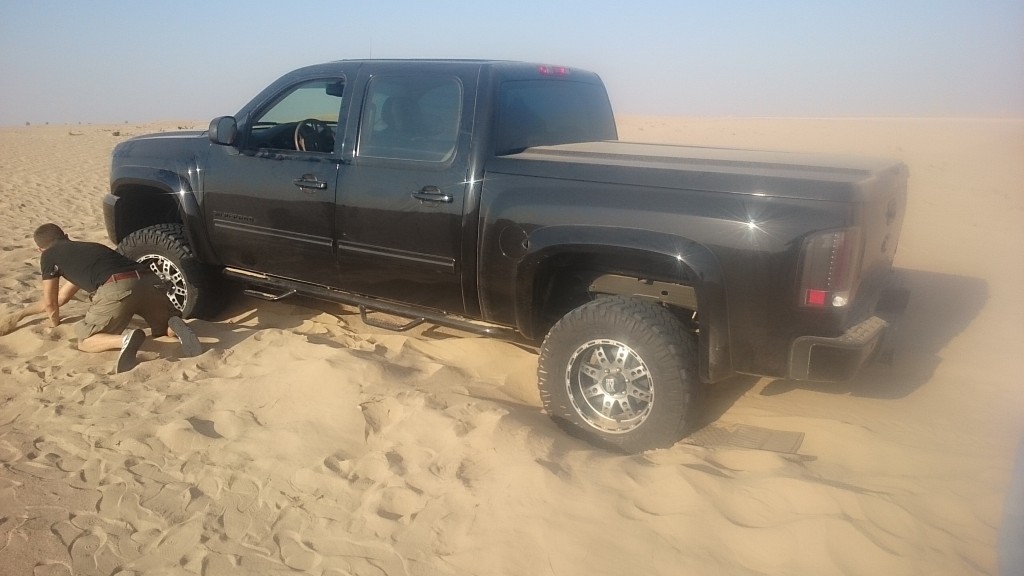 Last week, I got my truck stuck in the sand in the desert between Dubai and Abu Dhabi.
Because of my cycling and other training, I bought a truck and had it specially fitted out, and lifted so I would …
I read something in the FT recently about a Senior Manager who talked about how he had an employee who missed his target by only a few hundred dollars, but the employee still claimed an annual bonus … because the …
I went to Tunis, Tunisia to speak with a university.
I told the audience about my last day at the University of California at Berkley in 1994 …
I had finished my last exam the day before, and I was …
6:15am this morning, over a strong black coffee in an empty cafe near my home in La Turbie … I read an interview on FT. com by one of my favorite FT writers, Henny Sender.
It was an interview that …
Last Wednesday, the Race Across America started.  I was scheduled to do the race again, but due to family issues, I postponed my next attempt to ride my bike across America to next RAAM – June 015.
I attempted RAAM …

We all fall in the trap of wanting "instant gratification" …
A few weeks ago, someone I know was doing a "juice cleanse" and after 2 days, this person said to me, "but I haven't lost much weight…"  and you …
Thursday night, Sophie got a call from a hospital in France concerning "Tata" (the person who raised Sophie and she refers to as her mom) was in a critical condition and not expected to live much longer.
Sophie had to …
Just for fun … this weekend, I am going to ride my bike for 8 hour with about 5,000 meters of climbing (5 x jebel haffeet) and then 12 hours later, I will do a non-stop 24 hour bike ride, …