Choose not to be a victim.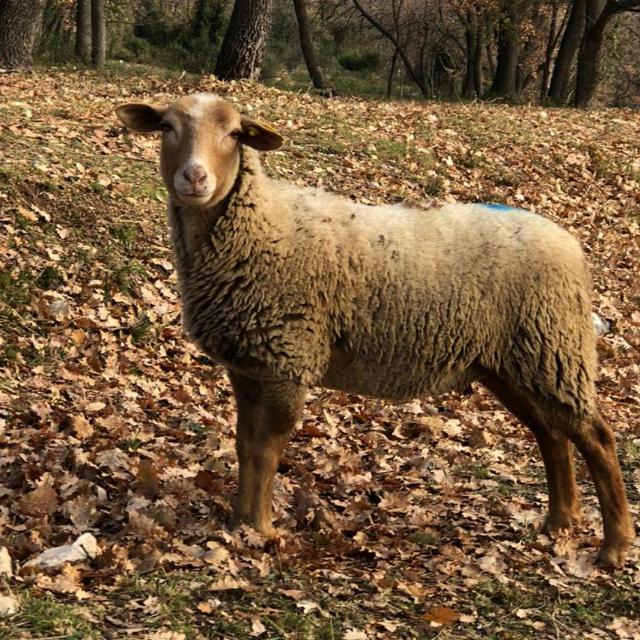 Since the beginning of this blog, most of the entries have been focused around themes on living honorably… making life happen… Not being a victim… Not wasting talent… Not wasting opportunity… themes all interwoven with reminders about not letting the losers bring us down.
For the past 20+ years, I have been financially well off, and arguably "successful."
However, I have come to understand that when one is financially comfortable, and has a cushy life, it's easy to think "success is a choice" … "all you have to do is make it happen."
…What about when things don't go well?
You know, those times in life when everything goes wrong.
Does this success is a choice spirit still exist; and if it does, is it as simple as just getting back up, and starting another climb?
Speaking of climbs…

One day at the end of 2018, the weather was perfect and I was excitedly climbing up my proverbial mountain.
I was so close to the summit, I took out my camera for the photo.
Upon reflection, I realize that the closer and closer I got to the top of my mountain, complacency had blurred my vision of the summit …
Maybe a bit of financial success had softened my focus, and I stopped climbing with that same drive as I had in the beginning of my journey, back in the days when I achieved.

As I type and look back now, I see with perfect clarity how several years of complacency had turned me into a mediocre climber.
I was very close to the summit … but as I (halfheartedly) climbed higher, without realizing until it was too late, I got pushed down, lost my footing, and fell down the mountain.
Because I was secretly pushed from behind, I began rolling and rolling faster and faster as I fell.
I rolled past all the camps that over the years we had achieved, set up and prepared in order to climb higher – but I was falling so fast, I couldn't stop myself.
I tumbled past base camp … rolling faster and faster down through the entrance of the mountain, rolling past the parking lot to that mountain … across the street, and into the ditch next to the road … finally coming to rest in a very deep pit.
I woke up in a daze…and realized that I didn't just fall down on my climb,
I fell off the mountain.
As I rolled around in the pit trying to figure out where in the hell was I?
What just happened? Why did I fall?
Very quickly, it all became clear.
Over several months, someone hacked Naseba's IT infrastructure, poured numerous viruses into our IT network and destroyed it.

The attacks were not meant just to hurt and steal, but to kill Naseba.
In the beginning, when I first fell into this pit, I spent a long time thinking about everything — to be honest, it's scary stuff falling off a mountain you have been climbing for 15 years; and losing and/or having all your money stolen.
Yet, the longer I was in the pit, the clearer I understood the value of this very negative experience.

Yes, we were robbed and lost tens of millions of dollars, but at the end of the day,
I choose not to be a victim.
…………………………………………………………………………………………………….
At Naseba, around 15 months ago, someone hacked our computer network and bombarded us with viruses crippling the company.
4 times we had all our data erased, and finally he found out where Romain had hidden the back up.
Around the same time, we noticed there was a large amount of cancellations happening in a division that generated the most revenue for the company.
Then a few clients began to share with us anonymous emails they were receiving … either canceling the invoice or speaking badly about the investment product.
Specific to this one division, each time a contract or invoice was emailed, every single client would then immediately receive an email from some anonymous source speaking badly about the investment — every client who received one of these mails canceled or disappeared without paying or investing.
We had a $60 million contract that I worked on for several months.
We signed the final contract in Paris. The day of the signing, the investor, his lawyers, and I enjoyed a celebration dinner together at one of the most famous restaurants in the world; a month later I met the same client in Kuala Lumpur to discuss another investment.
However, 3 days before the investor was to transfer his first $23m, he abruptly, without any explanation canceled the investment and stopped returning my calls.
Naseba's commission was $6 million and it was agreed that we would receive the full commission as soon as the first $23 million tranche was transferred.
About 9 Months later, this potential client told me that he was hounded by negative emails from someone, and the negativity scared him away.
We spent a small fortune trying to clean up the virus attacks and at the same time understand where/how all these clients information had been stolen.
Before we discovered the theft …
Although our cash flow was beginning to dry up – management was still very optimistic on our future because of several large contracts we had signed that were scheduled to pay.

Sophie and I tried to mitigate the negative impact on the company by financing many of the company expenses ourselves, as well as reducing the headcount/overheads, we restructured some of our product lines and slashed expenses. 

In fact, many employees sacrificed a lot to try and save the company.  
At first, Sophie and I did not mind loaning money to the company because I was owed so much money on outstanding deals, and in my wildest dreams, I never considered we were being robbed.
I never thought for a second that all the large commission deals might cancel … we had too many contracts signed and money owed to the company, so I wasn't worried at all about one day getting my money back.

Ultimately, I became something like a Biblical character from the Old Testament.

Over a short period of time, I went from being very wealthy with a fun, comfortable life – living in Dubai in the winter and Monaco in the summer. I could fly whenever I wanted to Miami or Paris or Tokyo or Hong Kong just for dinner or fly home to the south of France on the weekends.
Personally, for the past 20+ years because of savings and investments, I never ever worried about money.  Ever. 
Sophie and I had zero debt.
Then we woke up one day, and everything was gone.
Everything … but the company loans to banks that Sophie and I had personally guaranteed back in the day when everything was going well.
The loans we guaranteed … they are not going to disappear…that's for sure.
Instead of doing what any other business man in the world would have done, which is to immediately file bankruptcy and move on with their lives…
Especially, considering the old Naseba is dead; and we will never do the same events business as before, however, I decided NOT to file bankruptcy … and we chose to keep fighting, trying to ensure clients, ex-staff and suppliers are paid.
Yes, I lost millions of dollars and my life got flipped upside down, but I have had many positive learning experiences during these tough 18 months.
"It wasn't until my house burned down that I saw the stars most clearly."

Mizuta Masahide
In the coming weeks, I will explore in detail many things I have learned from being betrayed, robbed, and unbelievably lied about by ex-employees whom Naseba had a positive life changing impact on; and of course, I will explore the fun stuff, what's it like being basically bankrupted, especially for a man who has never ever once worried about money.
……ohhhh, I keep forgetting — I must stop feeling sorry for myself to ensure I don't get further distracted …. because there are two roads directly in front of me.
I can sit around feeling sorry for myself like a total loser …a victim forever moaning about what happened to me.

or
I can embrace the struggle with honor and integrity, ensuring I learn and grow from everything I experienced, get back up and climb higher.

I fully understand.

Which ever road I choose to go down will ultimately define who I become in the future.

………………………………………………………………………………………………..
To the thieves,
I thank you.

There is NO WAY I could have or would have ever experienced, learned and grown in the ways I have over the past year, if you guys had not pushed me off the mountain.
Whatever money or fame amongst your buddies you got by hurting Naseba and screwing several clients and employees, I hope it was worth it.

Scott Ragsdale