40 days and 40 nights fasting and prayer…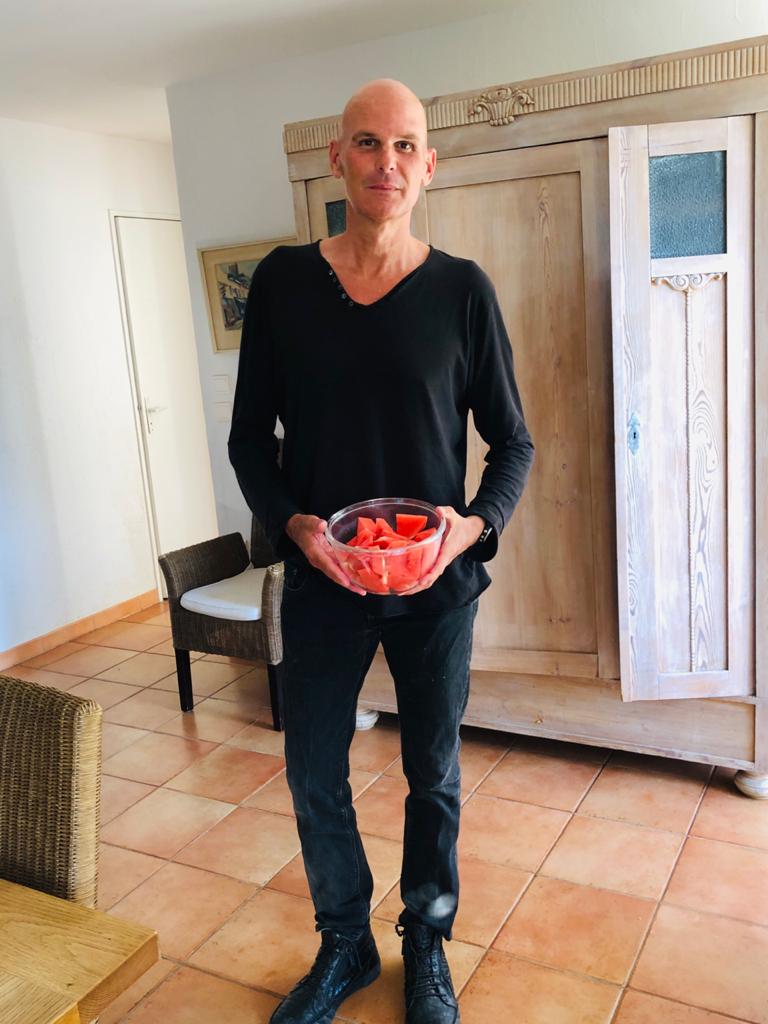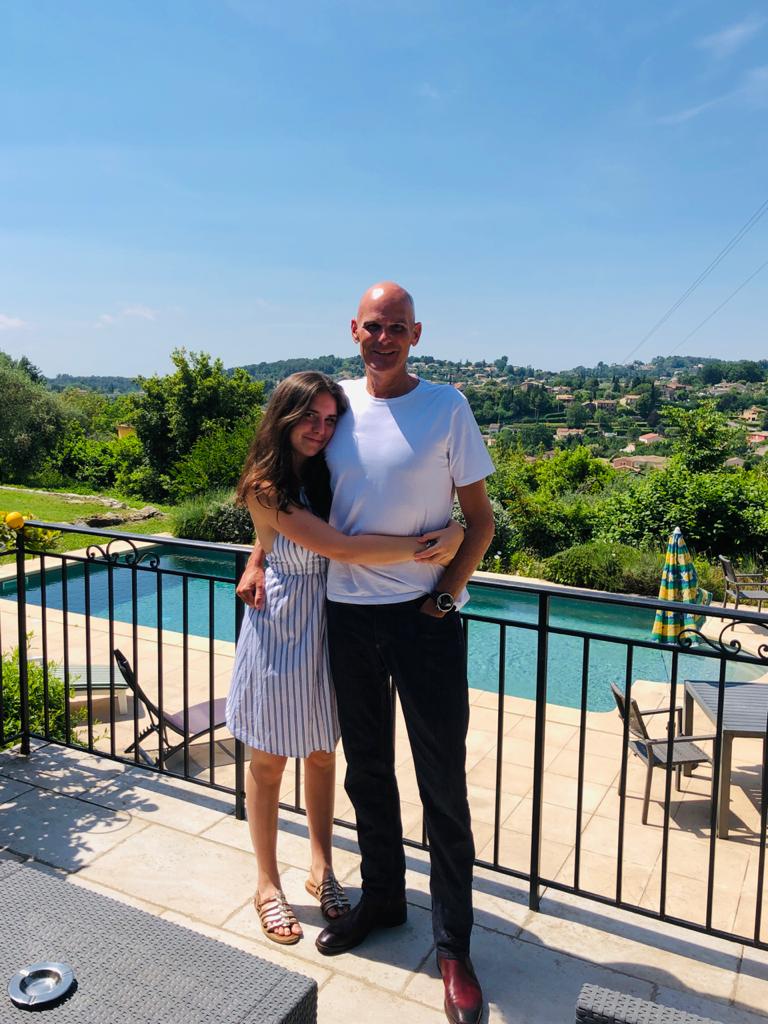 Last week, I completed my 3rd "40 days and 40 nights" water fast.

This is my 2nd 40 day strict water fast in 2020 … (I did a 41 day fast from Jan 11th – Feb 23rd) because this year, 2020 is my 49th year, my goal is to do 3 x 40 day fasts within this year with a focus on fasting and prayer.

I am not sharing this discussion on my fast to boast or to look cool, but to try and inspire people esp. my Christian friends and readers to get into fasting.

Whether you are Christian or not … prayer and fasting is magical and crazy positive things happen each time I fast.

My next 40 day fast will be from Sept. 1st. Until then, I fast 3 x a week (Monday, Tuesday and Thursday).

I DO NOT have an eating disorder. I just enjoy the experience and gain a lot spiritually from fasting.

Fasting is very very healthy.

I have personally witnessed fasting cure stage 4 cancer.

… there is loads of information on the net about how fasting has proven to cure even cancer.

I posted this same photo that I am using at the top of this blog on my facebook … and a few people say that I look ill.

But I think it comes down to perspective on what looks "ill" vs what looks "healthy."

I am not training for an endurance challenge right now; and since it was COVID-19 lockdown in France, I did not do anything, but fast and prayer for the 40 days …

I DO NOT CARE about the negative comments telling me I look bad or sick – if anything, the negativity helps keep me focused.

Although my 40 day fast was focused on prayer…there is a very positive health benefit with fasting.

I am 49 years old and weigh the same as I did when I was a 15/16 years old Junior in high school; my body fat % is just above 10%, but well under 11%.

This year, my goal is to be healthy and lean, not muscular.

Of course, at the end of a 41 day strict water fast, I was emaciated and very thin, but … since my fast is over, I have gained a couple kilo, but I want to maintain this lean-ness. For spiritual reasons, I continue to fast 3 days a week.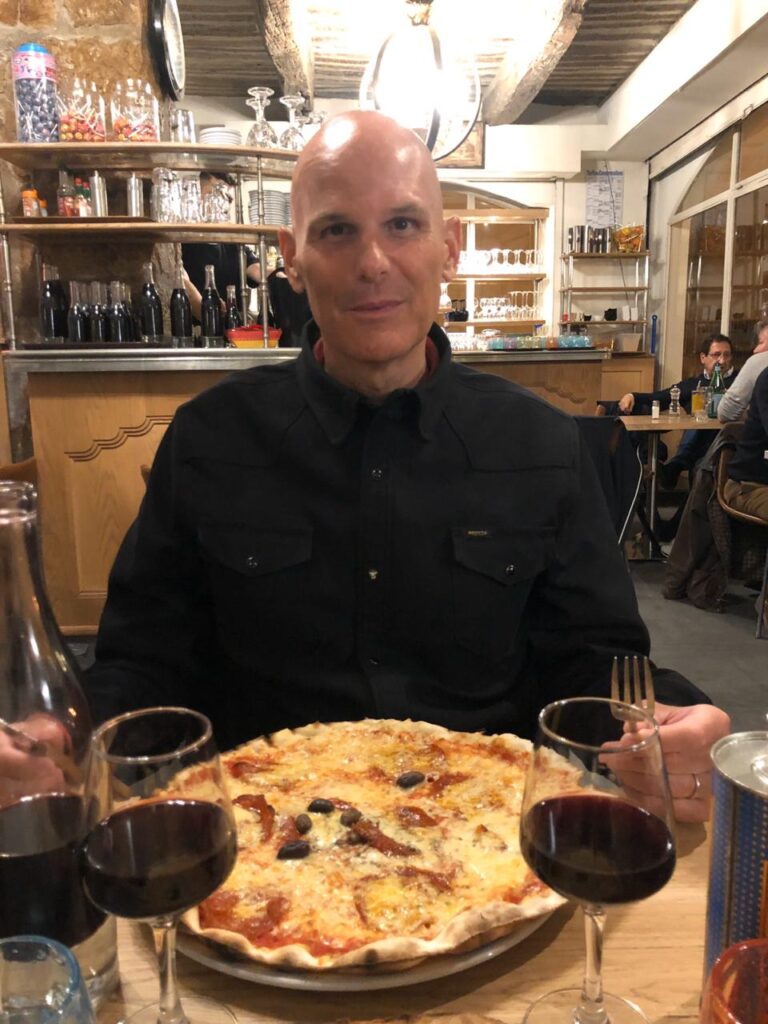 Fasting is NOT difficult.

The hardest part about fasting is the negativity you will get from the people around you.

As discussed in other blogs I have posted on my previous fasts, the process of strict water fasting is very simple.

The process:

You drink only water — there is NO need to add fancy Himalayan salt to your water.

When I fast – I drink bottled water (Evian, Volvic or a cheap French brand) and that is it.

I do not drink any juice. I do not add lemon, not even a lemon slice to my water — I only drink water.

I do not take any supplements or vitamins, etc. (even when I am not fasting, I do not take supplements or vitamins)

The first 5-7 days is a challenge ….

You will be hungry, and uncomfortable — but you must understand… of course you will be uncomfortable, you are not eating — that is the point.

Fasting is not meant to be easy.

HOWEVER you are NOT going to die from fasting a few days so fight the hunger and keep going.

Don't stop…because after 5 days, your hunger will be gone – and you will begin to feel a fasting high, and you will have non stop, constant energy.

Note: The healthier your diet, the easier and quicker the first 3-5 days will be.

Example – because I fast so often, my body is already fairly clean, thus I don't have the same detoxing issues and almost no strong hunger pains, and usually after 3 days, my hunger is gone.
Normally, after 5-7 days your hunger is completely gone and the fast will become easy — but you still need to ensure you drink lots of water.

DON'T over think fasting.

Too many people over think fasting and worry over nothing …

You are NOT going to die from a 21 day water fast!!!!!

You DO NOT need to be supervised when you fast.
Personally, I do not need a coach when I fast — therefore, I have never been supervised while fasting … and I know many other people who have fasted without being supervised.

The people who say you must be supervised when you fast, surely are trying to sell you fasting services or coaching.
YOU ARE NOT GOING TO DIE FROM WATER FASTING.
Most people have extra body fat stores, thus most people can easily fast 21-40 day without any problem….because when it is time for your body to stop fasting, you will become uncontrollably hungry and then you will eat. 

No problem. There is so much crap and misinformation out there about fasting.

Please …. please …. please …. Don't listen to the stuff on YouTube or Facebook and the people moaning and moaning about how hard it is to fast…

To be honest — fasting 14, 21 and even 40 days is NOT as difficult as it sounds.

However… You must want to fast more than you want to eat.

If you have never fasted before — DO NOT try to fast 40 days right away. 

If you have never fasted before … I suggest you fast for 14 – 21 days …. the hardest part is the first 5-7 days, After that, fasting is very easy.

I always recommend people to fast for 21 days because it's a great achievement —- but importantly, if you can fast 10-14 days, you can easily fast an extra week … and during a 3 week water fast, you will lose a lot of weight and detox your body — fasting is massively healthy.

Most importantly, fasting for 21 days is a great achievement – and it will have a positive impact on you, as well as people around you.

Also, spiritually, going 21 days only drinking water … will be of a tremendous benefit whether you are Christian or not.
Negatives of long fasts:

For me the main negative is insomnia.

I get severe insomnia when I do long fasts.

Many days I would get less than 3 hours of sleep …. But incredibly…even with such little sleep, I still felt great during the day.

Fasting is not very social.

I am sure most people who break their fast sooner than they planned is mainly because they are bored.

For some reason, people put such a big emphasis on "social" … and I know too many people who tried to fast for a certain period of time … but quit before achieving their goal because they missed "eating" and the social aspect of eating.

But is eating and socializing really worth it???

To stop a fast a few days earlier than your goal because you miss eating with your buddies…is it really worth it?

Constipation.

I fast so often that I no longer get constipated, but I know most people who begin water fasting experience constipation — and too many people quit their fast because they worry for nothing over their constipation.

My advice is drink lots and lots of water and when its time, you will go to the toilet – don't worry. Remember – you are not eating, therefore, you dont have anything to crap out except excess stuff you have inside you …

For me — After day 2, I normally don't have to take a crap for several weeks …because there is nothing left in me.

To be honest … I can't think of any other negatives of fasting. I love to fast.

Positive of fasting:
Many many positive things from fasting….
Detox your body from all the sugar as well as the chemicals in our food, esp. For the people who live in America and eat meat.

You will lose a lot of weight
You will feel amazing (after you get over the first 5-7 days)

You will have a positive impact on some of your friends and family.

It's biblical … "when you fast…" NOT "if you fast."

I enthusiastically/highly/strongly recommend fasting to all my Christian friends and family. You will experience magical, supernatural breakthrough – if you focus on the fasting with prayer.
Dry Fasting

In 2019, I fasted 140 days .. mostly, broken up into 3 day dry fasts.

(From my experience) I think it is a myth that dry fasting is 3 x more effective on ones health than water fasting.

I do not see much of a difference in the health aspect of dry vs water including % of fat burning during dry vs water.

Personally, I like to dry fast – and for me, dry fasting is easier than water fasting. The only real negative of dry fasting is that I can not exercise while I am dry fasting and I get tired easily.
In 2019, I did many 3 day dry fasts as well as 6 x 5 day dry … 1 x 7 day dry and 1 x 10 day dry fast.

I also did a 3 x 21-24 day water fasts.

I dry fast for spiritual reasons.

The longest dry fast I have experienced was 10 days.

Your body creates water from your fat stores – so as long as you have extra body fat, your body will be able to generate water.
I want to reiterate: I dry fast for spiritual reasons; and although I love to dry fast, I do not recommend dry fasting to people who have never fasted before.

My final thoughts
If you want to water fast, read about it so you know what to expect – pick a period of time, organize your life around the fast, and then make it happen.
DO NOT LISTEN TO ALL THE NEGATIVITY YOU WILL GET FROM THE PEOPLE AROUND YOU, INCLUDING FRIENDS AND FAMILY.

Fasting is much easier than people think.

If you are Christian … get into fasting, especially if you need a breakthrough in your life. Fasting and prayer is magical.

Check out the following sermons on YouTube:
"Derek Prince – fasting and prayer" and "Jentzen Franklin – fasting and prayer"

For more detailed information – checkout my previous blogs.

https://scottragsdale.com/2018/02/21/40-days-40-nights-water-fast-challenge-achieved-completed/

https://scottragsdale.com/2017/05/17/35-days-without-eating-or-drinking-anything-but-water/